Fort Pierce Tuesday Night Kickball Registration is now open.
Season starts May 27th, click on the register now button for full details.


- Fort Pierce Beach Volleyball - season underway.
- Jensen Beach Kickball - season underway.

Add your name to our email list so you don't miss out on next season.

Ultra Coed Sports "Treasure Coast Kickball" is an adult coed social sports organization. We are not limited to just kickball. We also have beach volleyball leagues and will be adding even more sports soon. We have leagues in Jensen Beach & Fort Pierce. After the games all the teams socialize at our official league sponsor bars. All league members enjoy food and drink discounts on game nights.

You don't need to be a professional athlete or have any athletic ability at all. Anyone 21 and over can join. You can register as an individual player and we will place you on a fun team. You can also register with your friends or even bring a whole team. We are a social organization that provides young adults with a great way to have fun and make some new friends along the way.

Our leagues play in the evenings with game times rotating weekly with 7 & 8pm start times. The seasons end with an exciting single elimination tournament. The league champions receive awards
Seasons consists of 8-9 weeks of games and social events and a lifetime of new friends that you will meet from our social club.

Your registration includes a "Dry Blend" team shirt that you get to keep.

Team sizes average from 18-22 coed players.

On-site league manager.

After the games the fun continues at our official sponsor bar with more games and surprises.

Season Kickoff party and other social events during and in-between seasons.

Want to be a league socialite?



"A socialite is someone who participates in social activities and spends a significant amount of time entertaining and being entertained at fashionable events attended by others of similar standing."

Being a member of our organization entitles you to many benefits including VIP invites to parties, happy hours, charity events, tournaments and other special events.

Many people want to contribute in different ways beyond just playing in the league. We are always looking for referees, league managers, charity and social directors.If you are interested in helping out in any way or have some suggestions on how we can make things even better, please contact us, we would love to discuss your ideas.

League Format & Rules: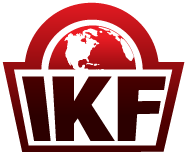 This league uses the INTERNATIONAL KICKBALL FEDERATION rule book located here.

League specific addendums and policies are listed below.

Adult Kickball is basically the same game you played as a kid, with the most important part being "we play for fun". The rules are similar to softball but no need to become a rules expert. We do have a "rules snapshot" available on the rules site if you want to see a quick overview.




Basics of the game:


* Regular season play will consist of 6 innings or 1 hour, whichever occurs 1st.
* Regular season games can end in a tie.
* 3 strikes or 3 fouls is an out.
* 8 fielders minimum & 11 maximum.
* Any kick below the waste is a fair kick.
* You can throw the ball at a runner to get them out, don't worry, head shots are not allowed.

FAQ's:

Do I need to wear cleats?
Cleats are optional but if you do wear them we do not allow metal cleats for safety reasons.

Do I have to attend team practices or every game?
We are a social sport and most teams do not have regular practices and attendance is not required at practice or each game.